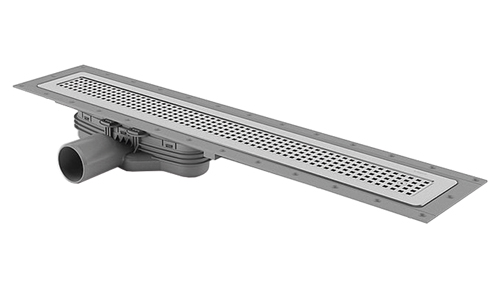 Product details reference 903088HVIN
Description:  
Siphonic channel for low height vinyl flooring showers, with horizontal outlet of Ø50 mm. The

channel body is made of polypropylene and incorporates a 2 mm thick EPDM gasket for sealing the vinyl. It has a 2 mm thick AISI304 stainless steel bolted clamping flange. The grating for the carcass is made of 1.5 mm thick AISI304 stainless steel, screwed and perforated ref. 015 with 5×5 mm square holes, suitable for load class K3 according to EN1253. Removable siphon with automatic closing and opening system that remains closed to avoid bad odors and opens when water flows. Includes leveling feet and anchoring to concrete. Evacuation flow rate 0.6 l/s.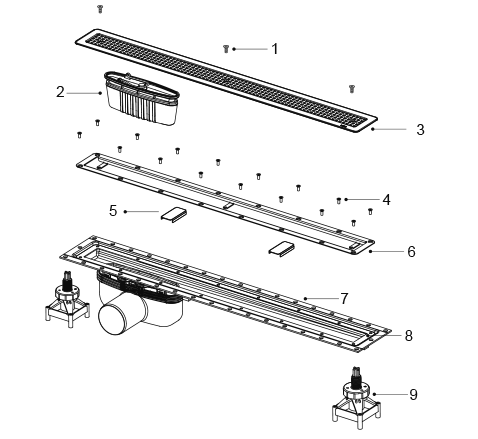 1. Tornillos grating
2. Sifon
3. grating
4. Tornillos flange
5. Channel body supports
6. Clamping flange
7. Channel
8. JEPDM gasket
9. Pleveling and anchoring anchoring to concrete